In 2014, we officially started massively production of screw compressor, with years hard working, thanks to our strong R&D team, we are getting more and more loyal customers. Since last year, we planned to practiced "Blue In Everywhere Plan", it intend to promote Daming RFC series compressor, including screw compressor, semi-hermetic scroll compressor semi-hermetic reciprocating compressor.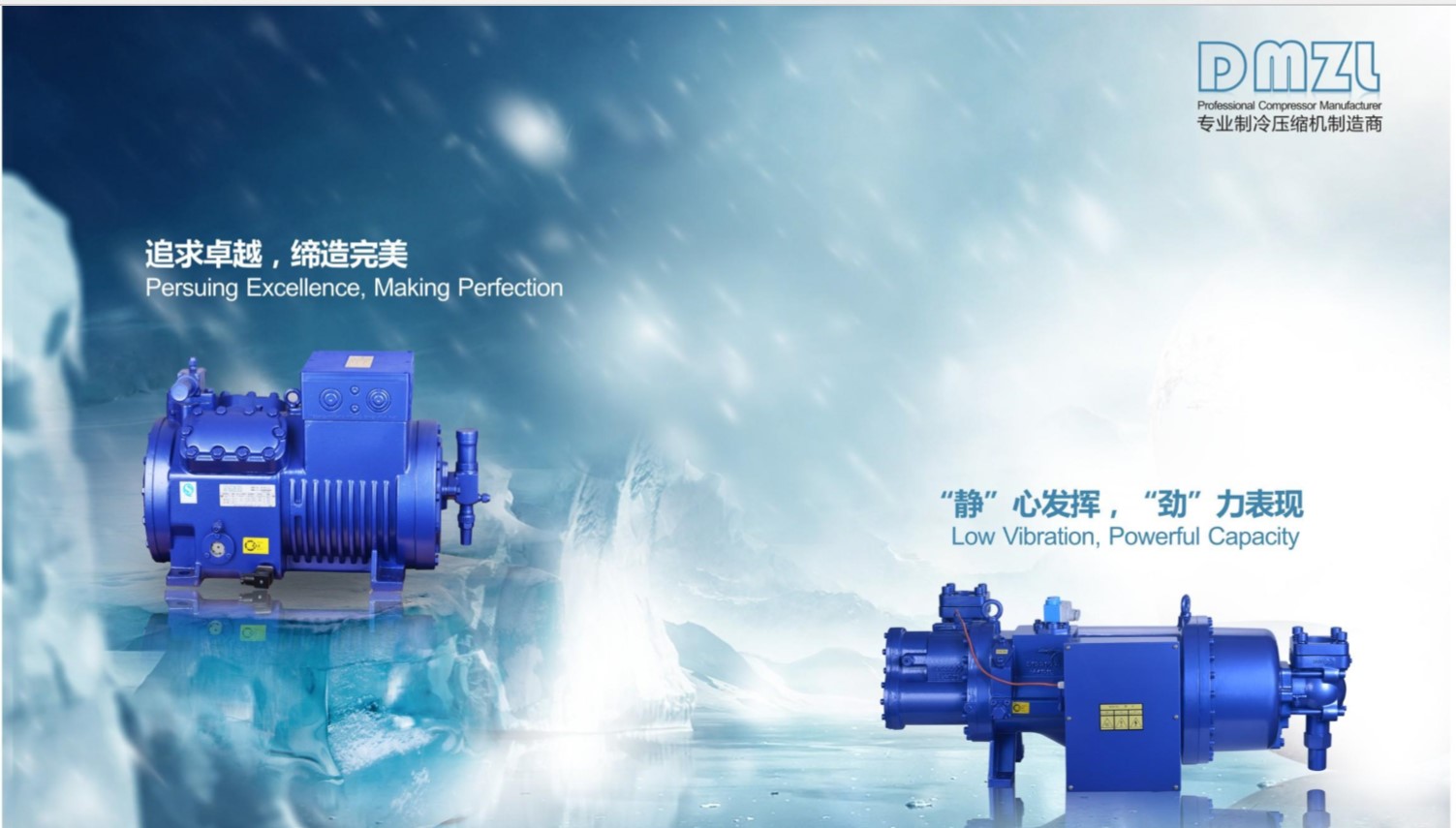 The new series compressors are in eye catching color— bright blue. Surely, color is the secondary, their excellent cooling performance draw attention mostly. From freezing to deep frozen, 3-210HP, scroll to screw type, multiple choices fulfill variety of refrigeration system.
Barely no noise, Low vibration, High working efficiency and energy saving!
These three products features are highly appreciated by end users and agents, have spread the word about Daming products quality.
Now Daming coworking with domestic agents, reputed cold room contractors, and reliable chiller producers, fully capacity marketing blue series compressor. More and more refrigeration projects done with Daming compressor, even you can see Daming compressor serving in government "ONE BELT ONE ROAD" PROJECTS.
( daming screw compressor assembly site)
In the name of national enterprise, Daming pursing provide the best quality compressor, we are making a better world with Daming power.
We are looking for dealership, contact me for further cooperation! sales@dm-compressor.com
Send your message to us:
---
Post time: May-18-2020